With so many products on the market today to maintain your outer beauty, it's easy to find yourself lost among the latest creams, toners, primers, and shiners. Take a look at the back of these "beauty in a bottles" though, and you will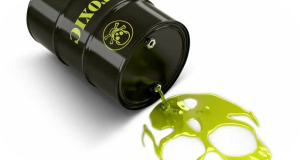 want to eliminate virtually all those primp products that's found in your local department store. While looking at ingredients in your food products has become the norm, we must pay homage to the ingredients in the products we apply to our skin, bodies, and hair.
Most products are made with toxic, even carcinogenic(!) ingredients. Things like parabens, phthalates, synthetic fragrances, and chemical hair dyes all fall on the risk radar for producing or contributing to cancer. The easy rule to follow: if you cannot pronounce it, do not put it on your body! Also, if you wouldn't put it in your mouth, don't put it on your skin.
Many people are unaware that your skin is actually an organ, and the largest one at that. An organ being defined as a group of cells that perform together for a certain function. In the case of your skin, to protect you from the sun (speaking of which, most sunscreens contain LOADS of toxic chemicals) and to regulate your body temperature. We at Zen Vibe Yoga have done our research on products to help stand-in for your daily, go-to beauty products –sans chemicals. Here we discuss a few, all-natural (and cheaper!) substitutes for beauty products ranging from your sunscreen to face scrub.
COCONUT OIL We could dedicate an entire blog post to this 'beach in a jar' smelling elixir. First and foremost,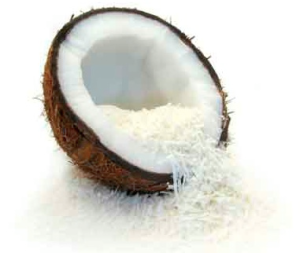 ensure that the coconut oil you purchase is 1. certified organic, 2. UNrefined, 3. non-bleached and/or non-deodorized, 4. preferably cold-pressed. We love Nutiva Extra Virgin Coconut Oil. There are many brands of coconut oil claiming to be healthy for you, when in actuality the processing they put the coconut oil through makes its beneficial properties obsolete -so do your research! Some Uses for Coconut Oil Include: Face moisturizer, eye makeup remover, sunscreen (it has a natural SPF 4), hand cream, lip moisturizer, eye cream, shaving cream, stretch marks and/or varicose veins lightener, and so on… OH, and did we mention it's amazing for you to eat too?
BAKING SODA Let us repeat the word 'soda' here to avoid any confusion with baking 'powder', which contains completely different properties. While baking soda is already widely known in baking and for eliminating odors in your 'fridge, it also makes a fabulous stand-in for some of your commonly used beauty products. Some Uses for Baking Soda Include: Teeth whitener (sprinkle some on your toothbrush pre-brushing); face exfoliator when mixed with water and lemon juice; deodorant (rub coconut oil then baking soda on underarms for 24 hour freshness); bug bite zapper (mix with water for a paste); foot soaker when dissolved in tub of water.
LEMON JUICE This naturally-acidic fruit contains things like acne fighting and skin lightening properties to help aid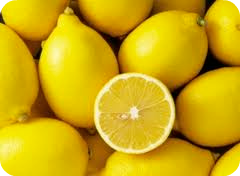 in prevention of breakouts and skin problems. The best part about them? They're cheap, and can be found in any local grocery store. Keep in mind, lemons can have a very drying effect on the skin. So good news for our oily complexion friends, but use in moderation if you have naturally dry skin. P.S- We prefer organic lemons. Some Uses for Lemon Juice: Astringent/toner to tighten pores, even skin tone, and reduce oil; add to (all-natural) face wash/exfoliant to combat bacteria; fingernail strengthener when nails soaked in juice 5-10 minutes; natural highlights if sprayed on hair before sun exposure (be sure to wear SPF!); dandruff reducer when rubbed onto scalp before shampooing.
HONEY Have you heard that honey is packed with vitamins and minerals? Calcium, zinc, and iron are only some of the components that make up this natural liquid gold. It is also loaded with antioxidants that act as a natural anti-aging agent, making it perfect for skin use. Looks like the bees aren't the only ones buzzing about it. Some Uses for Honey Include: Face mask ingredient (mix 1 tbsp with 1/2 avocado, unflavored yogurt, and a raw egg and leave on 20 minutes); dilute with water and leave on hair after shampooing, then rinse for shiny locks; mix with baking soda and lemon juice as a moisturizing facial scrub; use as a bath soak for a skin nourishing tub experience.
EGGS They're not just for breakfast anymore. Surprisingly, eggs can be amazing for your hair and skin not only when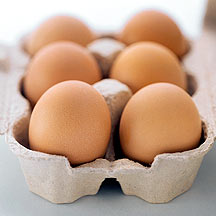 eaten, but when applied directly. Some are turned off by the smell of raw eggs, but if you can get over the odor they can do wonders for your all-natural beauty routine. The best part is you can use the whole egg, or separate the white and yolk depending on if you have dry or oily skin. Some Uses for Eggs Include: Use egg whites as pore and black head minimizer and oil absorber by rubbing on nose and/or t-zone area and letting dry for 5-10 minutes (your skin will feel tight as it dries); rub yolk all over your face and leave on 5-10 minutes to hydrate skin; mix egg with 1/2 avocado and comb through hair for leave-on hair mask (use only the yolk for dry hair, or only the white for oily hair); same rule goes for using raw eggs as a scalp cleanser.
Ready to get healthier, and improve your overall well-being?
Call Lauren at (352) 246-1311 to start your life changing journey today!
[email protected]