Revel | Relax | Relate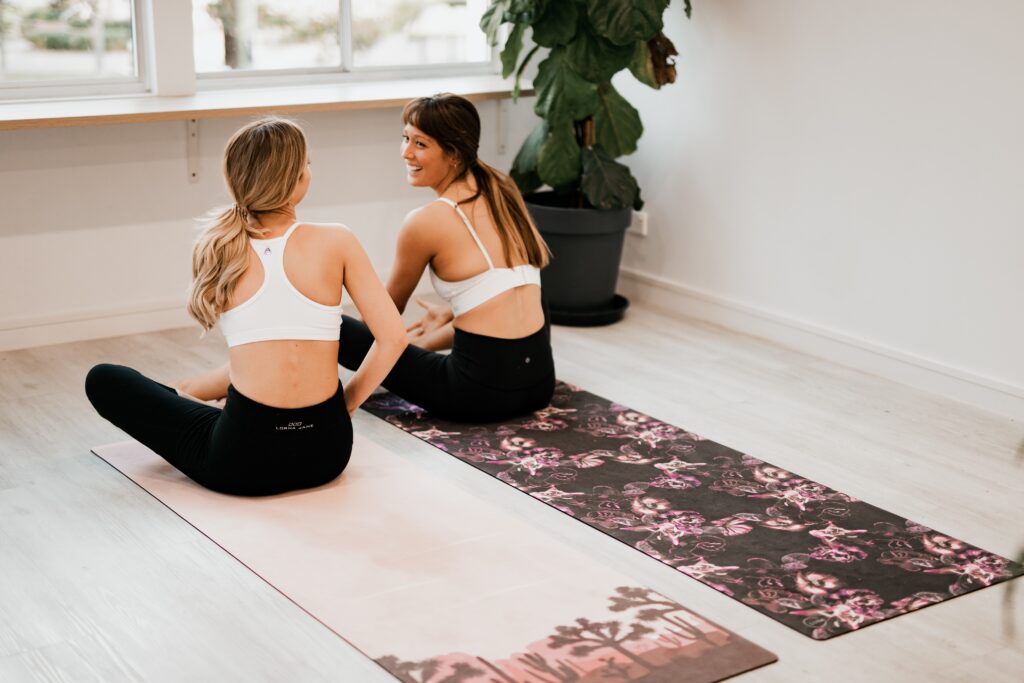 Do you have a sorority social, fraternity gathering, student organization event, bridal party, bachelorette party, couples' night, corporate event, birthday party, or other special event coming up? Celebrate a special moment in a way that they will never forget with a Yoga Party! Forget hangovers and uncomfortable small talk. A Yoga Party is the perfectly unique way to get together with friends, family, or co-workers.
What is a yoga party? A yoga party is a private group yoga class for just you and your invited guests! Experience customized health, wellness, and fun – within the comfort of your home, or handpicked indoor or outdoor venue.
Click HERE

for Yoga Party Pricing
Call or Text (352) 246-1311 to Book Your Yoga Party!
Yoga Parties take place in-home, virtually, or at chosen venue.
yoga party downtown Gainesville fl, yoga party 32601, 32602, 32603, 32604, 32605, 32606, 32607, 32608, 32609, 32610, 32611, 32612, 32613, 32614, 32627, 32635, 32641, 32653, Gainesville fl private yoga, Gainesville fl yoga, Gainesville fl yoga lessons, Gainesville florida yoga, yoga in Gainesville fl, private yoga lessons Gainesville fl, yoga, private yoga 32601, 32602, 32603, 32604, 32605, 32606, 32607, 32608, 32609, 32610, 32611, 32612, 32613, 32614, 32627, 32635, 32641, 32653, private yoga lessons 32601, 32602, 32603, 32604, 32605, 32606, 32606, 32607, 32608, 32609, 32610, 32611, 32612, 32613, 32614, 32627, 32635, 32641, 32653, private yoga Alachua county fl, yoga Alachua county Gainesville fl, private yoga lessons Gainesville fl, private yoga lessons Alachua county fl, yoga university of florida, private yoga near university florida, private yoga uf Gainesville fl, yoga downtown Gainesville fl, private yoga lessons downtown Gainesville fl, sorority social sorority mixer Gainesville fl