With so many products on the market today to maintain your outer beauty, it's easy to find yourself lost among the latest creams, toners, primers, and shiners. Take a look at the back of these "beauty in a bottles" though, and you will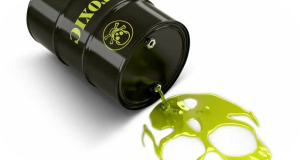 want to eliminate virtually all those primp products that's found in your local department store. While looking at ingredients in your food products has become the norm, we must pay homage to the ingredients in the products we apply to our skin, bodies, and hair.
Most products are made with toxic, even carcinogenic(!) ingredients. Things like parabens, phthalates, synthetic fragrances, and chemical hair dyes all fall on the risk radar for producing or contributing to cancer. The easy rule to follow: if you cannot pronounce it, do not put it on your body! Also, if you wouldn't put it in your mouth, don't put it on your skin.